Description
Great for training and practice, this 22 LR conversion kit allows inexpensive target shooting through your favorite firearm. Shoots and functions like the regular AR-15, except the slide doesn't remain locked open after the last shot, with no significant change in weight and balance. Assembly is incredibly simple and only requires replacement of the original bolt carrier. No permanent modifications are required for use. Stainless steel construction offers the benefits of easier cleaning and greater corrosion resistance. For Semi-auto AR-15's only, will not work for M-16's.
Notes:
Rimfire conversion kits are NOT compatible with gas piston equipped AR-15's. The piston will not allow conversion to fit in the receiver.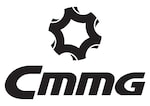 TERMS AND CONDITIONS OF PURCHASING
Buyer is responsible for the safety of the firearm.
Buyer is responsible for ensuring they are abiding my local and state laws.
Payment is due within 7 days of purchase. A 3% fee will be charged if using a credit/debit card or online payment. Buyer must provide email for invoice to be sent to.
AS IS! NO RETURNS! It comes with manufacturer warranty.
If order is canceled a 20% restocking fee will be charged.
Flat rate shipping of $10 is only for the lower 48 states. If you are located in Alaska please message for a shipping quote. Shipping is 2 day FedEx fully insured.
Local pickup allowed in the southern Kentucky area.