We are an online firearm, ammo, and accessories shop located in southern Kentucky. While we strive to serve the SOKY area we are glad to ship nationwide! Please mind our very basic website; it will be gaining some much needed updates very soon!

You can view our current GunBroker inventory by clicking HERE! If you see something you're interested in contact us directly for a better deal than the listed GunBroker price!
View the Shop drop-down menu to view our products!
Keep up-to-date with our progress at our Facebook page!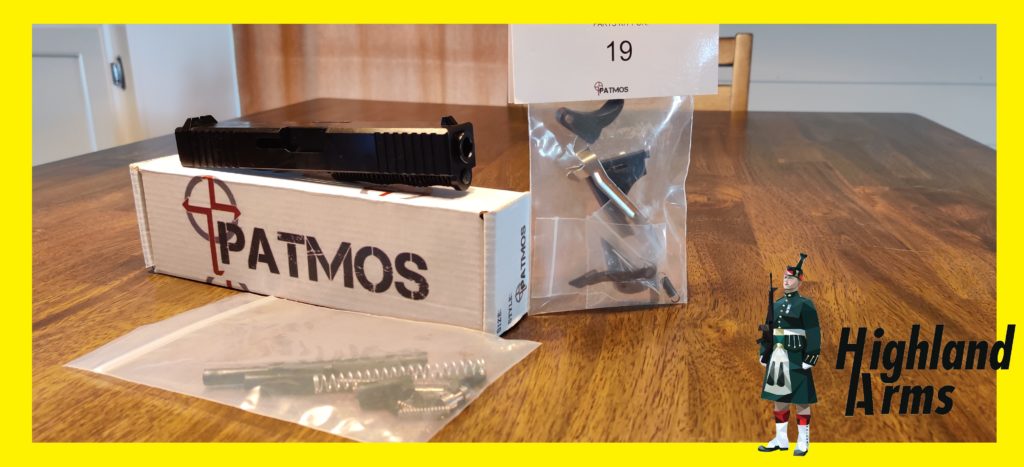 Patmos Arms Glock 19 / 17 Gen 3 Complete Parts Build Kit P80 Polymer80 80%

All parts new in package and made in the USA! Complete Glock 19 / 17 Gen 3 parts kit. This comes with complete UPK, LPK, slide, sights, and barrel. This is the perfect budget kit to complete your Polymer80 build! IN STOCK AND READY TO SHIP!
THIS KIT DOES NOT INCLUDE A LOCKING BLOCK OR FRAME! IF YOU ARE DOING A POLYMER80 BUILD YOUR POLYMER80 BUILD KIT WILL COME WITH…